Market Research: What Does the Market Really Want?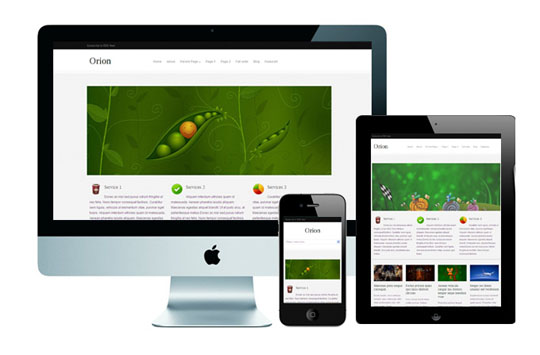 Market Research: What Does the Market Really Want?
Early this year, I was asked to look at an e-shop Footballnutra which was set up to provide the best football nutrition products to football players of all levels. The website and the range of products look amazing. They have thought of every need: nutritional drinks available to be drunk before, during and after playing football; capsules to help the heart, cartilage and muscles; and general daily nutrients, offering essential vitamins, minerals and omega 3-6-9 and glucosamine to help the joints.
However, despite the professionalism of the website and the branded products, sales have been very disappointing. So much so, that if the low sales continue the owner will need to return to full time employment.
So where has it gone wrong? The concept of creating nutrition products for the football market seemed to be 'a no brainer', an opportunity too good to miss. Football is the nation number 1 sport and passion. According to FIFA, there are 4,850,569 football players in the United Kingdom. England has 4,164,110 players, Scotland has 420,589, Wales has 173,550 and Northern Ireland has 92,320. With these combined totals, the UK has the 12th largest population of football players in the world.
Surely, the nations passion for football would translate into a demand for football supplements? However, Google's search results show some surprisingly low demand for bespoke football supplements. Just 36 people type 'football supplements' into Google per month, less than 10 people search for 'protein shakes for football players' and 36 a month search for 'nutrition for football'.
Studies have consistently shown that vast majority of consumers search online before they buy. If no-one is searching for your product or service then building a profitable business in this market is going to be tough.
An August 2011 PEW Internet Study revealed:
The percentage of Internet users who use search engines on a typical day has been steadily rising from about one-third of all users in 2002, to a new high of 59% of all adult Internet users.
Design your online business for the user
I always advise that if you want to start an online business you need to design the business around the user and satisfy 3 criteria:
What products or services is your target market looking for?
How competitive is the market you want to join? It can take years to compete in a strongly competitive market so you want to aim for low competition.
Do you have enough experience of the market to know how to meet the needs of your users?
You don't need to be a marketing expert or have access to expensive software tools to see if your idea is viable.
Build a list of the keywords or phrases that users might use when searching for information about your product or service.
Analyse the search results. Go to Google's FREE AdWords keyword tool.
Add each of the keywords into the search field.
Use the advanced options and filters to specify the country
Under match type, click on the 'exact' filter to get more relevant results, and click on the 'phrase' if you are searching for a string of words such as 'natural health supplement'
Review the number of searches for the keywords per month, you can review the results by keyword ideas or move directly to the most relevant adgroup ideas
Review the results by local monthly searches which will be country or town specific rather than the global column
You can click on the top of local monthly searches to get the results ordered from the highest number of searches per month to the lowest. Click again to order from lowest results to highest.
The high, medium and low competition grading that you see here refers to the competition for Pay per click adverts which show up at the top and the right hand side of the search results page not the competition to be ranked organically. (This is the free listing of websites below). However, the amount of competition for Pay per click can be used as an indication of the commercial intention of a keyword.
Build up a list of relevant keywords and phrases with more than 1000 exact searches a month.
Review how competitive the market is on the organic search results. These are the websites which are listed for free by the search engines. However, it's only the websites which show up on page 1 of the search results which generate significant click through rate (CTR) so ranking on page 1 can be very competitive.
A 2011 Study by Slingshot SEO Reveals Click-through Rates for Top Rankings:
The number one position in Google's search results receives 18.2% of all click-through traffic.
The second position receives 10.1%, the third 7.2%, the fourth 4.8%, and all others are under 2%.
The total average CTR for first ten results was 52.32% for Google and 26.32% for Bing.
There are many keyword research tools available to help you to analyse the competition (we'll review some of these in a later issue) but one of the quickest ways is to download SEOquake to your Google Chrome or Firefox browser.
Once you have done this you can add each of the keywords from the list you created in stage 2 into the Google search bar. You will now be shown the top ten search results with additional information.
You can get a very good idea of how competitive the keyword is by reviewing just two criteria:
The Google PR rate. This is a page ranking status given by Google and determined by the number of links, content relevancy and how much they value the quality of your website or page based on a number of different algorithms. If you search for 'car insurance', you will see each website on page 1 has a PR ranking of 6's and 5's. The higher the PR ranking the more competitive the market. You don't want to try competing for this keyword! Type in 'football nutrition' and you will see websites with mostly 1 and 2's and a couple of PR 3's. If there were enough users searching for the product then this would be a great market as the competition is weak. Initially, it's best to start up an online business in a non competitive market place.
Review how many of the websites listed on page 1 have the 'keyword' within the title tag and description. This can be seen above and below the domain or page URL. If you look at 'car insurance' again you will see that every website listed has the car insurance in their title tag and description. This shows competitors who are determined to rank for this keyword. However, if you look at 'football nutrition', you can see that some of websites listed on the page 1 results aren't even trying to compete in this market.
I would advise anyone thinking of setting up an online business to check that there are at least 1000 exact searches per month for between six to seven relevant keywords and phrases and that at least 5 of the websites on the search results on page 1 have a PR value between 0-3. This would be a good market to enter.
Passion and experience in your market isn't always necessary but it will help enormously to understand and reach your target market. Whilst Google sends over 90% of the traffic worldwide it is easy to become preoccupied with satisfying Google's algorithms when building an online business. However, your most important priority is to build an online business which satisfies the wants of your users and convert them into customers.